Perfect comfort food. Thank you
Bev Cooks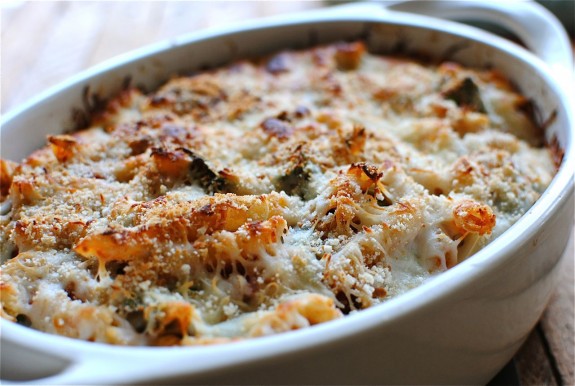 1/2 yellow onion, diced
3 garlic cloves, minced
1 Tbs. extra-virgin olive oil
1 Tbs. butter
1 pinch crushed red pepper
1 Tbs smoked paprika
1 (26.46 oz) carton Pomi chopped tomatoes
1/2 pound penne pasta, cooked
4 cups baby spinach
2 cups shredded mozzarella
1/4 cup whole-wheat breadcrumbs
pinch of salt and pepper
Preheat oven to 400.

In a medium skillet, heat the oil and butter over medium-high.

Once the butter starts bubbling, add the onions.

Saute until they start to soften, 5 minutes.

Add the garlic, crushed red pepper and paprika. Saute another minute.

Stir in the tomatoes, season with salt and pepper, and simmer 5 to 10 minutes.

Add in the cooked pasta and spinach.

Stir to combine.

Taste and adjust seasonings if needed.

Pour mixture into a baking dish, sprinkle with cheese and breadcrumbs.

Bake for 20 minutes.

If the cheese isn't melted and started to bubble and brown, flip it to the broiler for maybe a minute.